Overview

Introducing the Featured Artists gallery! Submit your artwork by December 31, 2022 to be displayed in the new gallery on our website. Teachers, submit 5 or more entries from your students, and you will be entered in a drawing for a $75 gift card for art supplies! 
All submissions must be mailed to the address below and postmarked by no later than January 31, 2023.
Submissions must include a completed coversheet (English; Spanish), including an artist's statement.  Only one submission per participant.
Not sure if you are eligible? Check now! Enter your address in our service area map and see if you live in, or attend school within, a Cal Water service area. If you have any troubles with the submission process or have any questions, click here to inquire (CalWaterChallenge@gmail.com). We are happy to help!
For a complete list of submission rules, please see the About Page.

Download Coversheet


Artist's Statement

The artist's statement is a part of the submission coversheet and is required with every submission. It should be at least a paragraph long, but no more than 500 words; and should answer the following about the work submitted:
- how it was created
- what message it portrays
- how the work reflects the theme of caring for water
- any other information the artist would like the judges to know about the work and its creation
We're here to help! If you have any questions about the statement or accommodations, please contact us at calwaterchallenge@gmail.com.
Mailing Address
California Water Service
Cal Water H2O Challenge Individual Challenge
ATTN: Conservation Department
2632 West 237th Street
Torrance, CA 90505

Original Submissions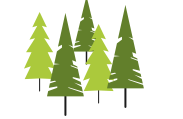 As a reminder, all submissions should be the original work of the participating student, without assistance from any other individual.
Additionally, no submissions will be returned. If you would like to keep your original artwork, then please send a copy or photograph of your submission. Photographs of submissions should be no smaller than 8" x 10".