Competition Handbooks
Download a full handbook, complete with student pages, tips on curriculum integration for Common Core and Next Generation Science Standards, along with all necessary submission materials. Submission documents are also provided individually for convenience.
Access a Google Doc version of the handbook here (Make a copy to get your own editable version) or download the PDF version below.
Resource Download
Resources for all grades. If choosing a Google Doc version, please make a copy under the File menu in order to access your own editable version of the form.
Teacher Support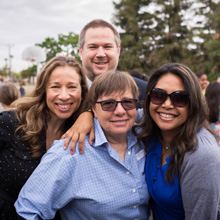 Open House
We will be holding two Open House sessions this fall for anyone who would like more information about the Challenge or who may be on the fence about participation. Come meet our Teacher Ambassadors, hear about how they have engaged with the Challenge in the past, and have your questions and concerns addressed. What's more, if you register at the Open House you will be entered in a drawing for a $250 grant! 
Open House sessions will be held on Wednesday November 16 and Wednesday January 11, 4:15pm-5:15pm PST.
For access info to our Open House, please email CalWaterChallenge@gmail.com.
Office Hours
We're here for you! The Cal Water H2O Challenge will now be offering office hours with our teacher ambassadors to help you and your class meet your goals. Learn more about our teacher ambassadors here. 
Office hours are:
Wednesdays, 4:15pm-5:15pm PST
We will be available on December 14, January 4, January 18, January 25, and every Wednesday in February. Please take advantage of these sessions to address any concerns as you work on your challenge and your portfolio. We are here to help! 
For access info to our virtual office, please email CalWaterChallenge@gmail.com.
Direct Support
Do you need help registering? Do you have questions about your project or your submission? We are available to take your questions! Email: CalWaterChallenge@gmail.com
Project Grants
Are you looking for funding for your Classroom Challenge project? DoGoodery also offers $500 grants that will be distributed by random selection to registrants that register by the early registration deadline of December 31, 2022. Any registrant that accepts these funds must commit to submitting a project by the deadline of February 28, 2023.
If you have already received a $100 grant through the Cal Water H2O Challenge Grants Program during this program year, then you will only be eligible for an addition $400 in grant funding through this early registration grant process.
Additional grant opportunities, not directly offered by Cal Water, can be found in the Grants and Water Links section.
Grants & Water Links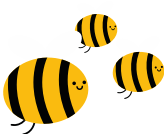 Looking for water project grants? Links on water-related environmental issues? These resources are not sponsored by Cal Water, nor officially affiliated with the Classroom Challenge, but they may be of help to your classroom. Dive in!
Grants Program Resoures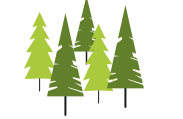 Looking for project funding, but aren't sure about the Classroom Challenge? Find application and follow-up forms for Cal Water H2O Challenge's Grants Program - offering $100 grants to support classroom water projects.
Individual Challenge Resources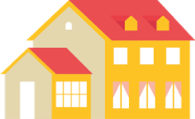 Download a submission form for the Individual Challenge and find sample artwork to inspire your Individual Challenge submission.